Your Relationship kit
$350.10 USD
Regular price
Your Package Includes:
Two quick, simple, non-invasive DNA collection kits for you and your partner.
Unleash the power of your DNA to uncover the secrets of your relationship. Receive a personalized digital "Love Manual" with genetic tests for physical attraction, relationship style, empathy, thrill-seeking, and emotional resilience.
Get a deeper understanding of your love life with a psychological assessment that explores complex relationship patterns beyond genetics.
Explore your true self with a digital personalized genetic report on 30 personality traits and a digital genetic data file with information on more than 700,000 pieces of your DNA.
Discover the science behind lasting bonds with "The Love Manual" eBook. Covering both biological and psychological aspects of relationships, it includes some genes not tested in the digital report.
Free Return Shipping (United States and Canada).
Note: Upon purchasing you will receive a registration code within 24hrs via email
| | What you get | What your partner gets | What your relationship gets |
| --- | --- | --- | --- |
| Unveil your true self with a personalized 47-page report on 30 personality traits. | | | |
| Unlock the secrets of your DNA with a digital genetic data file containing over 700k unique pieces of your genetic code. | | | |
| Discover the keys to a fulfilling relationship with our comprehensive, customized 27-page love manual. | | | |
| Expose the secrets of physical attraction with our cutting-edge HLA gene test, scientifically linked to this trait. | | | |
| Uncover the secrets that make your relationship truly unique with our genetic tests for relationship style, empathy, thrill-seeking, and emotional resilience. | | | |
| Explore the depths of your relationship patterns with our advanced beyond genetics psychological assessment. | | | |
| Discover the secrets to a fulfilling relationship with "The Love Manual: Making and Keeping a Connection" e-book, packed with expert insights and practical tips. | | | |
The kit itself includes two quick, simple, non-invasive DNA collection kits for you and your partner
The kit includes free return shipping (US/Canada only).
HOW THE

DNA TEST WORKS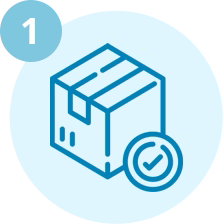 ORDER
Simply start by ordering a kit for you and your partner from us.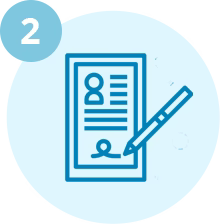 REGISTER
Be sure to register your kit when you receive it in the mail. We won't be able to process your results if you don't!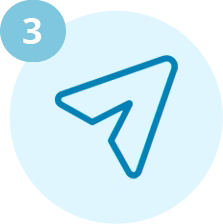 SEND
Swab your cheek, pack it up in the included addressed envelope and send it back.
RECEIVE
Login to our secure portal, complete your personality assessment, and view your compatibility results.
Dynamic DNA Lab's is our partner.
Dynamic DNA Labs is a top-tier laboratory, accredited by CAP and certified by CLIA, that upholds strict molecular testing standards to protect and secure your DNA and data.
WHAT COUPLES

HAVE TO SAY
"This test has been great for our relationship! It was able to highlight our individual tendencies (like my husband being a Warrior and me being a Worrier) and also give us specific tips on how to accommodate our differences. One of the scores showed us that we both have difficulty interpreting each other's emotions so we're actively trying to be more patient and explicit with each other, especially at times when we just want the other person to read our mind!"

"The results showed my partner that I am genetically predisposed to be less sociable than him, and so now when he's arranging social events, he's a lot more understanding when I ask if it's ok to miss an event here and there. In addition, I didn't realise my partner would love all the graphs and science in the report as much as he did - I prefer headlines and a few stats when I'm reading something, but seeing my partner's attention to detail (as reflected in his results!) helped me understand his other behaviours e.g. meticulous pension planning and going through bank statements! All in all, the results have made us more understanding and accepting of each other."

"My boyfriend and I differ in our responses to emotional stress. I have to admit, I'll have an extreme reaction and he'll remain quite unemotional – this result definitely sheds light on this difference! On balance, I'd recommend this test to a couple who've been together for a few years and want a fun way to 'kick the tyres' on their relationship. The results caused my boyfriend and I to have a few interesting discussions, and I really do think it's brought us a little bit closer together."

"My husband and I went through the results two weeks ago and in hindsight, they have brought us closer together."

"All in all, it was an interesting experience and I'm glad I took part. It did cause me to reexamine parts of our personalities I'd always taken for granted and look at them in a new way."

"After going through this fantastic experience and learning more about ourselves and each other, I can truly say that I am happy I decided to take the test. Science is amazing."

"Instant Chemistry is essentially a 23andMe for your relationship."

"To my delight I found our results in my inbox! My boyfriend messaged me a little earlier that he is thoroughly impressed with the detailed report and so am I."

"Using the DNA sample kit was easy and fun. If the results of our test are any indication then this type of product could be beneficial in helping people find their perfect match."